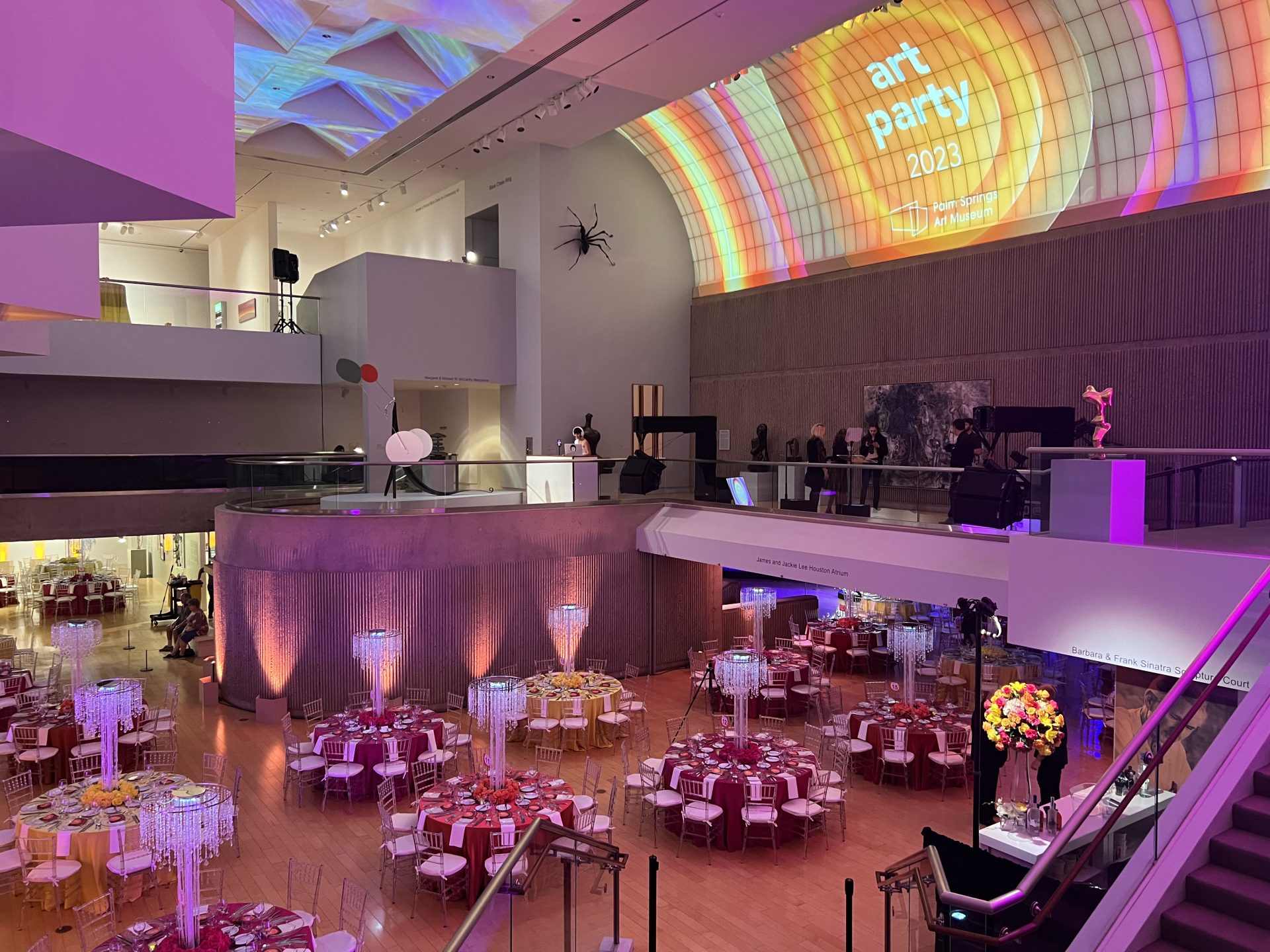 A Colorful Gala
Color is important when trying to put together the best party or event. It's just one of many factors, to be sure, but spending a little extra time can get you a lot of improvement!
We know that from experience, as we've helped event planners to up the game when it comes to putting on a spectacle for a crowd and building a welcoming, inclusive space.
Part of that has to do with overall color schemes, but there is also colored lighting and other extras that help to seal the deal.
A Designed Space
When you walk into a really good gala or event, you see that the space has been designed deliberately.
Everything looks good, partly because there's a plan in place.
But that's not always the case. In situations where the work has not been done the same way, you can see things lacking cohesiveness. This is because decorations and lighting elements are added on the fly rather than deliberately designed. 
The difference is evident in the visual tone of the presentation!
Some Examples
MOMENTOUS produces premier Palm Springs event production such as the Palm Springs Air Museum Gala, the Living Desert Zoobilee Gala as well as Modernism Week's Opening Night.
Our clients can see how much work we put in to help them realize their visions. When the night of the event arrives, you can rest assured that every precaution has been taken to make it a success. 
It's about making an impression and having a good effect on people!
So what goes into this kind of color and style work for a big event?
Here are four components or aspects that can be important.
Tables
What do you have at your tables, and how does each piece complement one another?
That's one thing to consider when putting together one of these visual plans for a gala or event.
Lights
From our gallery, you can see that we often focus on lighting and how to situate it, and how to choose colors. 
Lighting plays a functional role, but it also has an aesthetic value. Having the right lighting tones helps show off everything you put together in quite an appealing way.
Settings
Returning to the idea of what's on the table, you have your plates, utensils, napkins, and everything else.  Coordinating those will make everything look better as it's set up.
Stage
This is one that people often overlook when they're trying to plan an event.
If you have a stage or any central area where people perform or announce, etc., you want it to be in keeping with the overall style and color scheme of the event itself.
Think about all these things when trying to do your best with an event. We can help.